I'd like to start adding some little raves to this blog about recent books that I've enjoyed. Here's the first, and what a thrill ride it was! Plus – there is bonus mini-interview with the author included at the end of this post!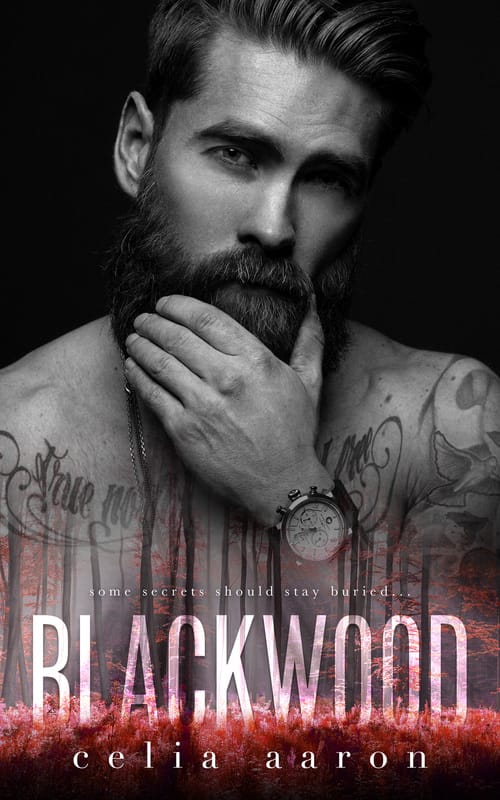 Blurb
An Erotic Thriller
I dig. It's what I do. I'll literally use a shovel to answer a question. Some answers, though, have been buried too deep for too long. But I'll find those, too. And I know where to dig–the Blackwood Estate on the edge of the Mississippi Delta. Garrett Blackwood is the only thing standing between me and the truth. A broken man–one with desires that dance in the darkest part of my soul–he's either my savior or my enemy. I'll dig until I find all his secrets. Then I'll run so he never finds mine. The only problem? He likes it when I run.
Author's Note: This is a full-length (67k-word) standalone mystery/suspense romance with violence and explicit/intense sex. If you need a trigger warning, then this isn't the book for you.
My Ravings
First of all, I have to mention the cover of this book which totally had me hooked before I'd even read a word. And I don't generally dig bearded men! But this guy? Yep..I'm all over that. (Incidentally, I found that he has his own Instagram account you can follow here if the urge takes you – not that I'm obsessed!) I then stumbled across this beauty too (Lord_of_beard), but I digress…
I loved this book, I think because it wasn't just a romance, and it wasn't just a bad-boy thing, it was a thriller too. We follow Elise as she searches for answers at the Blackwood estate following the disappearance of her father. Here she comes into conflict with Garrett and boy oh boy, if you like reading about tough dominant men then he is going to get your knees weak (and we're talking 'you need a safe word' type dominance!). He's dark and scary, but he can be caring and fiercely protective.
'Don't you get it? I'm the wolf. I'm the fucking wolf, and I'll eat you alive.'
There's enough sexual tension, mystery and danger in this book to keep you on the edge of your seat the whole way, with an unexpected twist at the end. A gripping, passionate read. Top stars!
As if one dark and dangerous man from this author wasn't enough, FOR A LIMITED TIME THE FULL LENGTH DARK ROMANCE NOVEL COUNSELLOR IS INCLUDED FREE AT THE END OF BLACKWOOD. What are you waiting for? Go get it!
Counsellor – by Celia Aaron
Acquisition Series Book One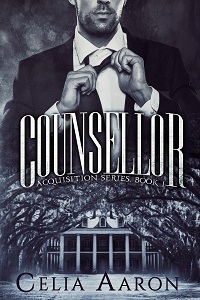 Blurb
In the heart of Louisiana, the most powerful people in the South live behind elegant gates, mossy trees, and pleasant masks. Once every ten years, the pretense falls away and a tournament is held to determine who will rule them. The Acquisition is a crucible for the Southern nobility, a love letter written to a time when barbarism was enshrined as law.
Now, Sinclair Vinemont is in the running to claim the prize. There is only one way to win, and he has the key to do it — Stella Rousseau, his Acquisition. To save her father, Stella has agreed to become Sinclair's slave for one year. Though she is at the mercy of the cold, treacherous Vinemont, Stella will not go willingly into darkness.
As Sinclair and Stella battle against each other and the clock, only one thing is certain: The Acquisition always ends in blood.
Full disclosure: This book is a dark romance with elements of slavery, violence, BDSM, and super-hot sex. It is the first of a series and ends on a cliffhanger. If you're good with these caveats, enjoy!
My Ravings
What a bonus it was to find this at the end of Blackwood! Fresh in my grief at finishing the book and missing Garrett, Celia gave me another sizzling read full of dark desires. Here we find Stella, forced into a kind of slavery in order to keep her father out of prison. She becomes Sinclair's acquisition. She has no idea what that means, except that it's not good. However badly Sin treats her, there is always an undertone of kindness and regret to him, and she can't help being drawn in.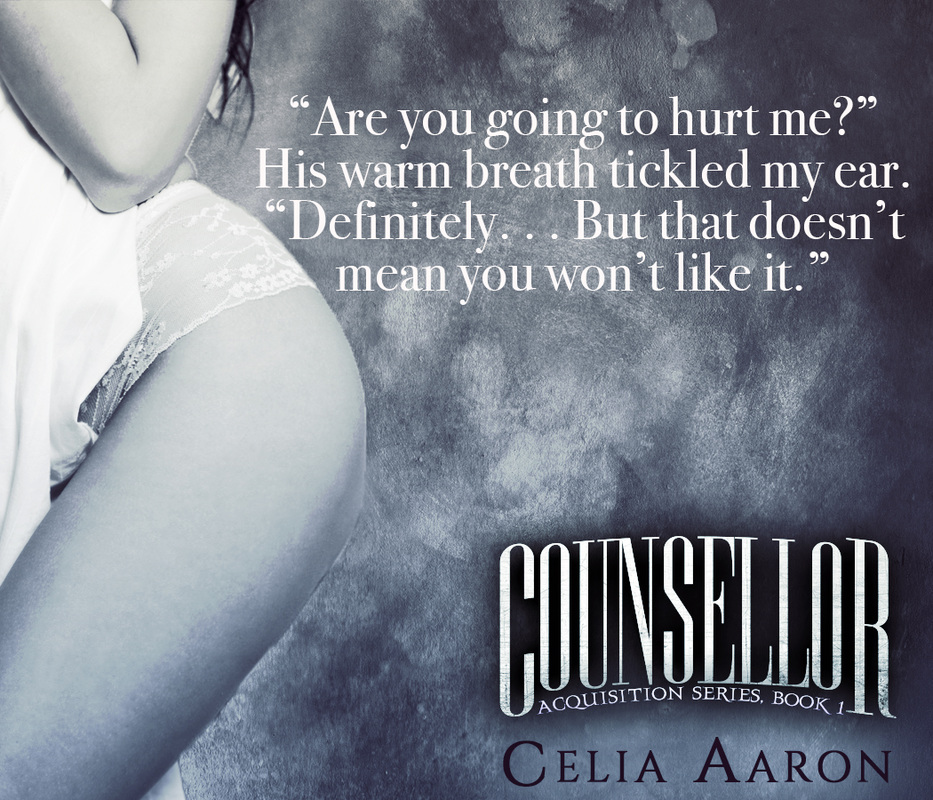 This book certainly won't be for everyone, it's dark and sadistic. Sinclair is an asshole and Stella has a rough time of it for the most part, but if you're into dark romance then you should definitely try this.
It ends on a cliff and I'm looking forward to reading the next one 🙂
Celia Aaron – Author Interview
Thanks so much Celia for agreeing to answer a few questions!
Celia is a recovering attorney who loves romance and erotic fiction. Dark to light, angsty to funny, real to fantasy–if it's hot and strikes her fancy, she writes it.
You can find Celia HERE
NR: You write a lot about bad boys and taboo romance, have you ever considered branching out into other genres? What genre would you choose?
CA: Romance is my favorite genre to read and write. I write other genres under pen names, YA and horror are my favorites outside of romance.
NR: Are you a Planner or a Pantser? Do you plot everything before you start writing or go with the flow and see where it takes you?
CA: Pantser. If I get stuck halfway through a book, I'll write out a loose outline. Otherwise, I just write things.
NR: What was the last book that you really enjoyed reading?
CA: Tarryn Fisher's Bad Mommy was a great dark humor book that I enjoyed.
NR: What do you do when you're not writing?
CA: I like to stare off into space and sleep. But I don't get to do too much of that since I have young children I have to chase around.
NR: Do you relate to any of the characters in any of the books you've written? Are any of them like you?
CA: I think all my characters have little pieces of me in them, even the bad guys (maybe especially the bad guys would be more accurate).
NR: I see you have a new book, Dark Protector, coming out 27 February. What can we expect from that?
CA: This one is a straightforward (mostly) contemporary romance where a hit man falls in love with a florist. It's violent and a little dark and a lot sexy.
Sharing is caring! Thank you!