The Wave at Hanging Rock – by Gregg Dunnett
Blurb
What if your best friend was a psychopath – and you didn't notice?
A psychological thriller with soul. Shortlisted for the Chanticleer Clue Awards for the best thriller/suspense novel of 2016, and one of the most downloaded books of 2017 so far…
Jesse tells the story of his coming-of-age on the wild Atlantic coast, where he fails to notice the disturbing behaviour of his best friend.
Natalie's husband goes missing at sea in circumstances which don't make sense. And while she searches for him, it seems she also has something to hide.
Their two stories come crashing together in a way you won't foresee, and you'll never get the twist that comes right at the end…
The Wave at Hanging Rock is a powerful and intelligent thriller that will grip you from the first line, and keep you guessing till the very last page.
My Ravings
I decided that I needed a little break from all the alpha men and romances that are hogging my Kindle (*gasp!), so I downloaded this debut novel from Gregg. I enjoy crime novels and thrillers, and this turned out to be a great choice!
Early on we learn that a man has gone missing… And that a group of surfer kids are probably involved somehow. The story switches back and forth between these boys as they grow older on the coast of Wales, and the man's wife, who clearly has some secrets of her own. You know their worlds are going to collide at some point but can't ever be too sure how.
Written with just enough suspense and foreshadowing to keep you gripped throughout, slowly unravelling the mystery.
The ending took me by surprise. I liked it, then I didn't, but then I let it rest and decided I liked it again!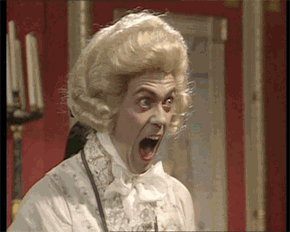 The book is currently free so go and grab it now and decide for yourselves!
I'm looking forward to Gregg's next book, The Desert Run, due to be released soon.
"Darwin Award. That's not a real award, it's a joke. They give them to people who die doing something so stupid that it counts as a service to humanity." – The Wave at Hanging Rock
Gregg Dunnett – Author  Interview
Gregg Dunnett worked as Staff Writer and Photographer for the best-selling Boards magazine for nearly ten years. The best selling windsurfing magazine that is. He attracted wide-ranging praise for his thoughtful and engaging articles, and was sent around the world testing equipment and reporting on competitions and locations. Eventually, Boards went bust, not entirely his fault, and he turned to writing novels instead. He lives on the UK's south coast with his Spanish partner Maria and their two young children.
NR: Do you relate to any of the characters in your books? Are any of them like you?
I don't think I genuinely invent very much in my books. The characters start off as composites of people I know, different bits of different people stuck together with a name slapped on the top, but having said that they do then take on a life of their own and do things that the people they're ultimately based upon didn't do. And yes, some of the composite parts are me, and since we all change as we age, they're bits of different versions of me. And some of the things that happen also happened to me. I find it easier to take things that have happened and distort then, rather than inventing new things, it's easier to convince myself that I'm writing something plausible.

But it's not just a repackaged me. I'm not really an interesting enough person for that. I'm more the type that likes to watch and observe than act. The actors in life are the really interesting ones…
NR: Are you sticking to this genre, or can we expect more from you? What other genre would you like to write?
I don't really know what genre I fit in yet. The one book I've published sits somewhere between a coming-of-age story, a mystery & crime fiction. I've labelled it a psychological thriller but it's not exactly a textbook example of that genre. So it's hard to say if I'm going to stick to it. Having said that my second book (which is nearly finished) has certain similarities. It also deals with young men and the choices they make as they begin to engage with the adult world. So perhaps I have a particular fascination with that time of life? Maybe it's something to do with hitting mid-life myself, and realising that whatever I made or didn't make of that time myself, it's over now.

Ultimately, however, I think I'll just write books that I would like to read, and do my absolute best to make them the best books I can write. I don't think that will make me the best writer in the world, or even in my town, but I'm beginning to believe that with the power of the internet, it might mean I can make a modest living from it. It might not, but I think I'll be happier having given it a go.
NR:

Are you a Planner or a Pantser? Do you plot everything before you start writing or go with the flow and see where it takes you?
I'm somewhere between the two. I have a back category of failed stories, some of which failed because I didn't plan them and they just bumbled along with nothing in particular happening. Other's failed because I over-planned them, and they lacked spontaneity, and basically I got bored writing them. So now I try to have an idea where a story is going to go, but then allow it to veer off when I'm writing it if it seems to want to. And I'm kind of learning to trust that whenever I get myself into a really big hole – actually they're the big opportunities to create something unexpected and surprising. Those problems are often the biggest assets.
NR: What was the last book that you really enjoyed reading?
I'm re-reading The Cruel Sea by Nicholas Monserrat at the moment. I'm enjoying that a lot and I have a definite thing for sea stories. But I'll read and enjoy almost any genre. I also recently really enjoyed a new author called Nick Warren who's book Execution is Everything is free on Amazon. It's very clever and of all the free books around at the moment, he's my tip for future success.
NR: The surfing descriptions in your book are very vivid, is this one of your passions?
Yep. I love the wild, outdoor spaces, particularly the coast. I can't be happy stuck in a city for more than a few hours, I just want to get out and see the sky and ideally a horizon on the sea. And surfing, whether on a surfboard, a windsurfer, paddleboard, or even just swimming in the waves, it's the thing I like to do more than anything else. It's the thing I think about when I close my eyes at night. But at the same time I'm much less free to surf than I used to be as I'm a stay-at-home dad to a two and four year old. So it's bit of a funny, domesticated mix right now. I feel quite a bit of my writing is designed to try an rebalance things a bit. If I can't actually surf that much, at least I can bring something of how it feels into the books.
NR: I see you have a new book, The Desert Run, coming out soon. What can we expect from that?
Well, I hope the people who have enjoyed The Wave at Hanging Rock will also enjoy this. But right now I'm at the nervous stage. I 'think' that the Desert Run is a kind of hybrid between The Martian and Trainspotting. It's a first-person account of a how a couple of ordinary guys decide to smuggle a significant haul of dope from Morocco into the UK, and then how they actually execute it. It's quite contemporary, and quite detailed (similar to how The Martian explains how a character grows potatoes on Mars, this details how they plan to get their dope through customs). But underneath this I hope it's saying something about a society where these guys, who are intelligent graduates, choose to do this rather than join in the mainstream world of a career and paying back their student debt the honest way. And I hope you see how the characters change as they gain experience in this world. It's meant to be an easy, suspenseful read, but one that ends up making you think a little. But no one's read it yet apart from me, so it might just be terrible! I guess I'll soon find out.
Thanks so much for the interview Gregg! Looking forward to reading The Desert Run soon!